If you're breathing anywhere near social media, you've probably heard these quotes before:
"Make more moves and less announcements"
"Real G's move in silence"
"Lions never lose sleep over the opinion of sheep"
Now, these are all great Instagram Proverbs – I've been quoted saying some myself. However, what do you do when you find yourself making announcements, moving loudly, and losing sleep? It seems to all happen so fast – you look up and suddenly you're not as consistent in whatever goal you initially set out to crush. On the other side of the coin, you can become so engulfed in reaching the goal that you're not even enjoying the journey along the way.
I've noticed that losing focus on what matters doesn't happen overnight. Similar to our natural vision, it sometimes takes a gradual progression. I encourage you this week to stop and do a self-check. Are you obsessive about your goals and need a self-care moment? (If so, check out last week's blog here) Or are you lacking and posting "your grind" on Instagram so much that you're not actually moving? Either way, here are three tips to help you check yourself:
Take A Social Media Break: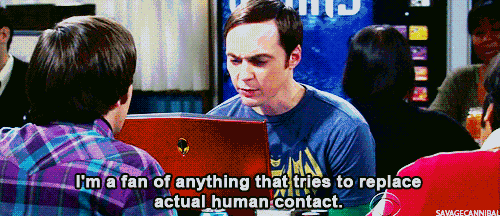 I know, you hear this all the time – but hey, it's the truth. The internet will have you thinking you're supposed to be a millionaire by 15, and that may not always be the case! Sometimes the internet perception of ourselves falls short in comparison to our natural persona. Remember, there are no filters in real life. People can see you for exactly who you are, so make sure you work on yourself more than you work on your content! I even found that people can live without my delicious food posts for a week or two (hard to believe, right?). Put your phone down and ask yourself the question: If I didn't post about it, would I still be doing it?
Execute:
As much as I love writing pretty marketing plans for clients, execution speaks so much louder. If I can get away with a bulleted email with timelines, rather than a 3-page document with fancy headers – I'll do it. Now, I'm not saying strip everything to the bare bones and frolic in mediocrity. However, there comes a pivot point where you have to say, "Does this really matter?" If the answer is no, keep moving forward. Remember, we're reclaiming our time this season!
 Do Less / Ask More:
I can't say this ENOUGH because of the "lean and mean" business model that everyone is operating in. Tighter budgets, cash conservation, hiring / firing seem to be the universal tune ringing through office cubicles nowadays. This is a bit of an assumption, so if this isn't happening in your workplace, this can still apply in your personal life. Do Less and Ask For Help More. You all remember when I "outsourced" my laundry to my Mother on Mother's Day, right? Think of any ways you can clear your plate so that you have the time to execute on what you said you were going to do. Executive Producer, Author, and Oprah's friend Shonda Rhimes (Grey's Anatomy, Scandal, How To Get Away With Murder) once said, "The word 'No' is a complete sentence." What she means is that in order for her to accomplish all that she's called to do, she can't attend everyone's function. However, it makes the ones she does say "Yes" to all the more special. The same goes for you. If you know you'll regret going to the event or you'll be thinking about all the work you have to do when you return, just send a nice gift because you're working on your goals. Then, take the break when you can enjoy it. You don't have to say "Yes" to everything.
I'm only sharing what has worked for me and others, but feel free to adjust to your liking or drop suggestions in the comments below. I'll see you next week!
#iSpeakLife
Each week, owner of MOXIE Nashville Vannesia Darby sends you a little pep talk to kick off your week. Subscribe today and instantly receive a free copy of Hustle Season.
Get a little pep in your step.