Gather 'round, I've got a story to tell.  
Now, you all know me by now — I keep it pretty candid on these blogs. This is no different.
If you don't know, I create and record motivational radio drops for a nationally syndicated radio show entitled, "On Air With Ace Alexander." It airs on Monday evenings, so #MoxieMonday is very intense for me. From my blog, email, radio drop, social media promotions, not only for me but for my clients, it can get  a little hard to extract motivation on Sunday evenings.
As I was prepping  my 60 second radio spot, I was going through my to-do list and thinking how intense last week was. I had a lot of meetings and didn't plan out meals (nothing is worse than trying to be creative when you're hangry). I know it was my own lack of preparation, but this thought still came to my mind: I'm so tired.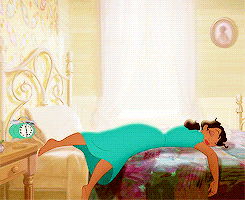 Now, it's totally okay to recognize that your body needs rest and fuel, but you also have to know when to PUSH through.
Know when you have to just do it. 
Know when you need to hype yourself up.
I started to talk back to myself — yes out loud. I reminded myself that I LOVE encouraging others and I love being right here with you all every Monday. I love creating. I love THIS.  So whether I'm tired or not, I have to push through and you should to.
Don't be afraid to remind yourselves of your WHY. It could be that you want to achieve a certain goal or desire a particular outcome. Just know that you're in it because you love it!
And if you don't love what you're doing…well, we'll save that for another blog post.
#iSpeakLife
Hi, I'm Vannesia. I quit my job in 2016 because I knew I was purposed for more than tweeting. Now, I get to encourage creatives and entrepreneurs while helping them use what they have to level up in their life and business. Be careful, signing up to receive my messages may cause you to start believing in yourself. Only click the button if you're about that life.